Blog > Top 5 Home Styling Mistakes Lancaster County, PA Residents Make
Top 5 Home Styling Mistakes Lancaster County, PA Residents Make
Wednesday, November 2, 2022 2:14 PM
---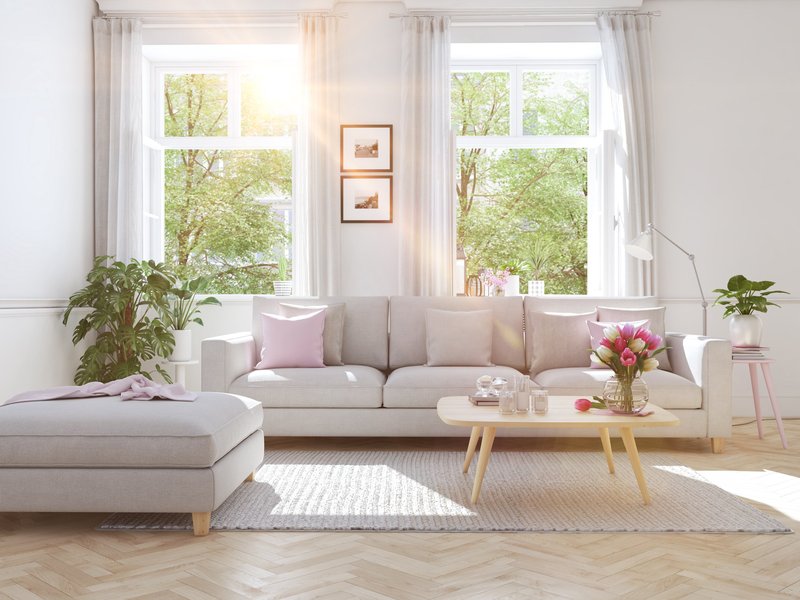 Your home is one of the most influential spaces in your life. Whether you've just moved into a new home, or decided to give your well-loved spaces a refresh, designing something beautiful is undeniably exciting and intimidating. Home should be an inviting oasis for everyone; not just you, but also your family and friends. That said, it can be hard to know where to start! Read on to find the top 5 mistakes most people make in their homes.

1. Having visually cluttered spaces

I love nothing more than to come home after a long day and feel the peace in my home. But it's hard to relax when things feel cluttered and disorganized (even though it's clean)! Contrasting bright, bold colors that don't play well together make it difficult for our minds to relax. Sticking with soothing neutrals is a brilliant and easy way to "clean up" a space and make it feel bigger.

Artwork and furniture are essential, but can quickly overwhelm a space. Try to stick with the less-is-more mantra. While it can be incredibly tempting to stick one more chair in the corner, and one more picture on that wall, if it feels overcrowded -don't do it. Remember, you need some room to stretch and breathe too! Don't be afraid of open spaces! Striking a balance can be difficult, but with a little trial and error, you'll find the perfect fit.

2. Not including plants

Nature has an amazing way of calming us and reducing stress. Even if you are sure you can't keep a plant alive, try a hardy variety like a snake plant, or invest in a beautiful faux one. You will be amazed at how it softens your room and makes the atmosphere so calming you'll never want to leave!

3. Not softening your space.

Nothing is more inviting than a couch with throw blankets and pillows! Soften the lighting by using a lamp or two instead of those harsh overhead lights.

Rugs are a huge contributor to warmth in a space. The vinyl plank flooring trend is beautiful, but without some thought, it can leave your space feeling cold. A large area rug instantly softens the room and makes it feel warm and inviting. Plus, it protects your flooring! Win-win!
View Area Rugs
Unsure of your style, or need help designing your space? Stop by our Leola, PA location to speak with one of our in-house design experts. We believe the best decisions are informed decisions, and will be delighted to answer your design questions.

4. Following the trends

I know! It's incredibly tempting to purchase all the beautiful, trendy pieces you see everywhere! But trust me, unless that trend is truly your style, you will be left wishing for something that feels more like you. Don't be afraid to let yourself come out in your styling! After all, your home should be your favorite place. Never let the trends convince you to spend that hard-earned money on something you hate.

5. Off-the-cuff Decorating

This one is so important that perhaps it should be first. The reality is, getting a space to where you love it, is not an overnight task (if only!). Having a thoughtful plan is going to be invaluable when it comes to purchasing those crucial pieces. Your plan doesn't need to be stringent, just solid enough so you have something to build on. Asking yourself some questions like

If you ask these questions, you will be on the path to a home you love.
What mistakes are you making in your home? What are you going to do today to get a space you love? 
"What color scheme do I want?"
"What style do I like (traditional, modern, boho)?"
"What's my budget?"