Blog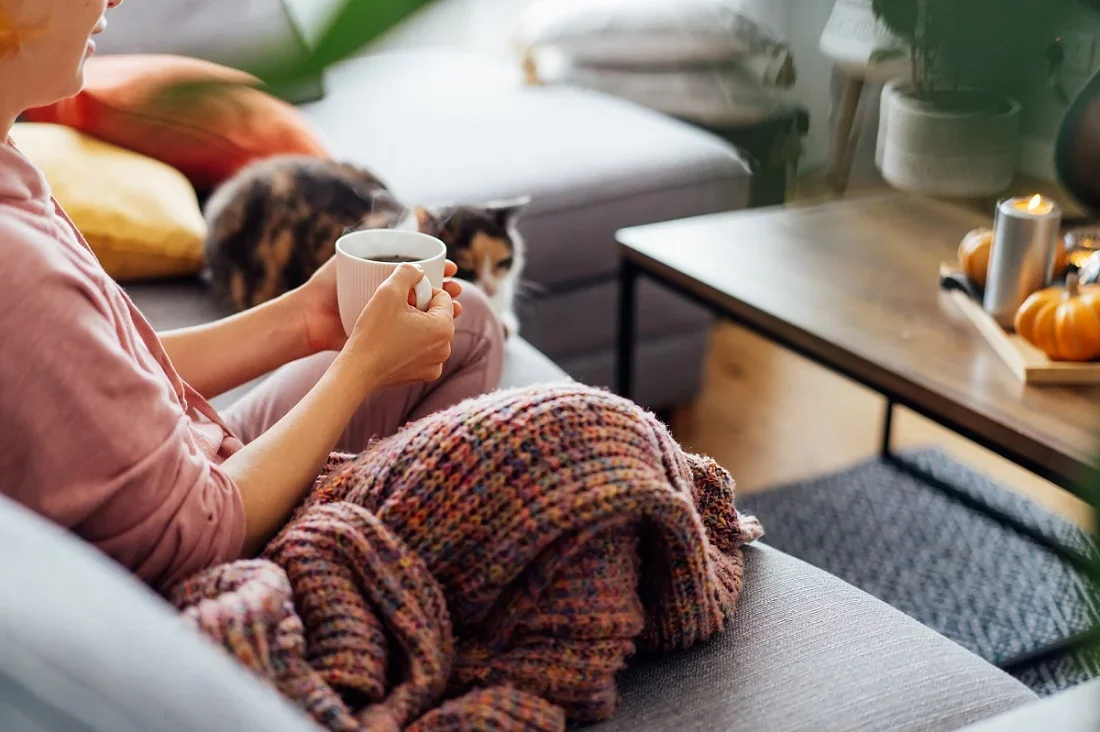 4 Tips for keeping your home clean, warm and cozy this fall and winter
We hate to be the bearer of bad news, but summer is coming to an end. That means it's time to bust out those fuzzy socks and start preparing your home for the cooler months. There's nothing better than coming home after a long day out in the cold, firing up the heating, and planting yourself in front of the TV. At the same time, there's nothing worse than seeing your inflated heating bill at the end of the winter...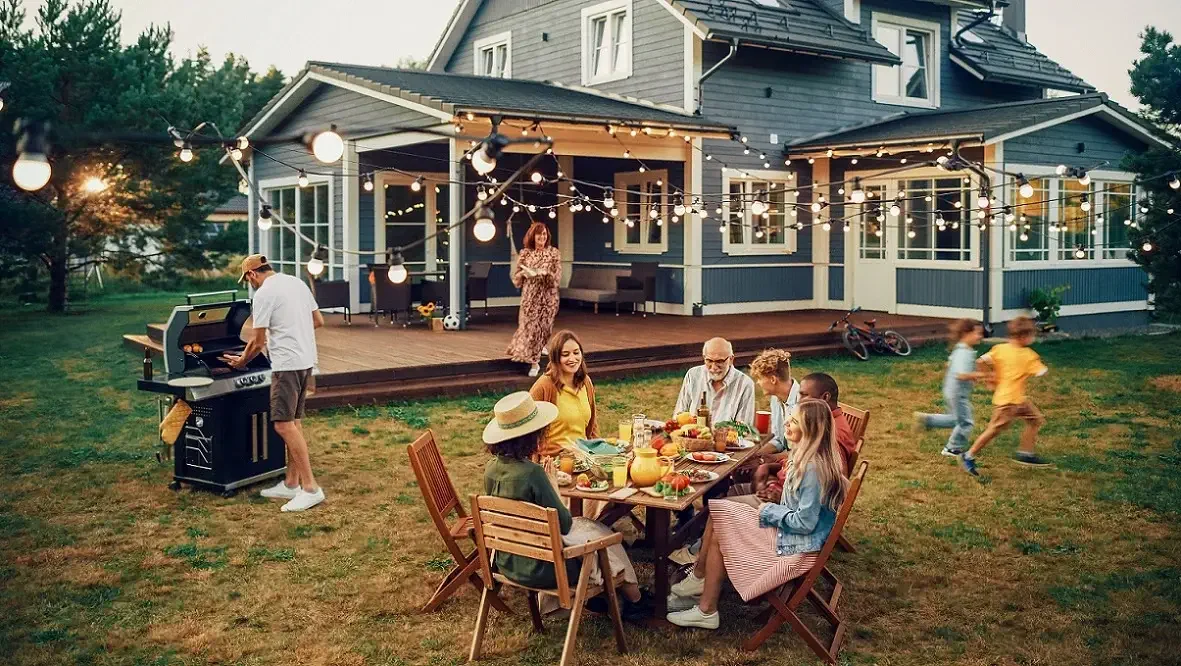 Summer BBQ's - Food, Family and Flooring
The days are longer, the weather is warmer, and the kids are out of school. You know what that means. It's time to fire up those BBQs and start planning those pool parties, because summer is officially upon us. More food. More family time. More fun, right? Not necessarily for your floors. There's a lot to consider when purchasing flooring. Aesthetics are usually near the top of the list, and rightfully so. After all, you're going to see your floors every single day — as are your guests. So, you better make sure you like the way they look ...

The Top 8 Vinyl Plank Flooring Questions; Answered
Should I put Vinyl Plank Flooring in My Lancaster, PA Home? We get it. The flooring options are endless. How do you know which one is right for your home? You want something classy and timeless, but durable and easy to care for. Vinyl plank flooring seems to be the most popular, trendy choice right ...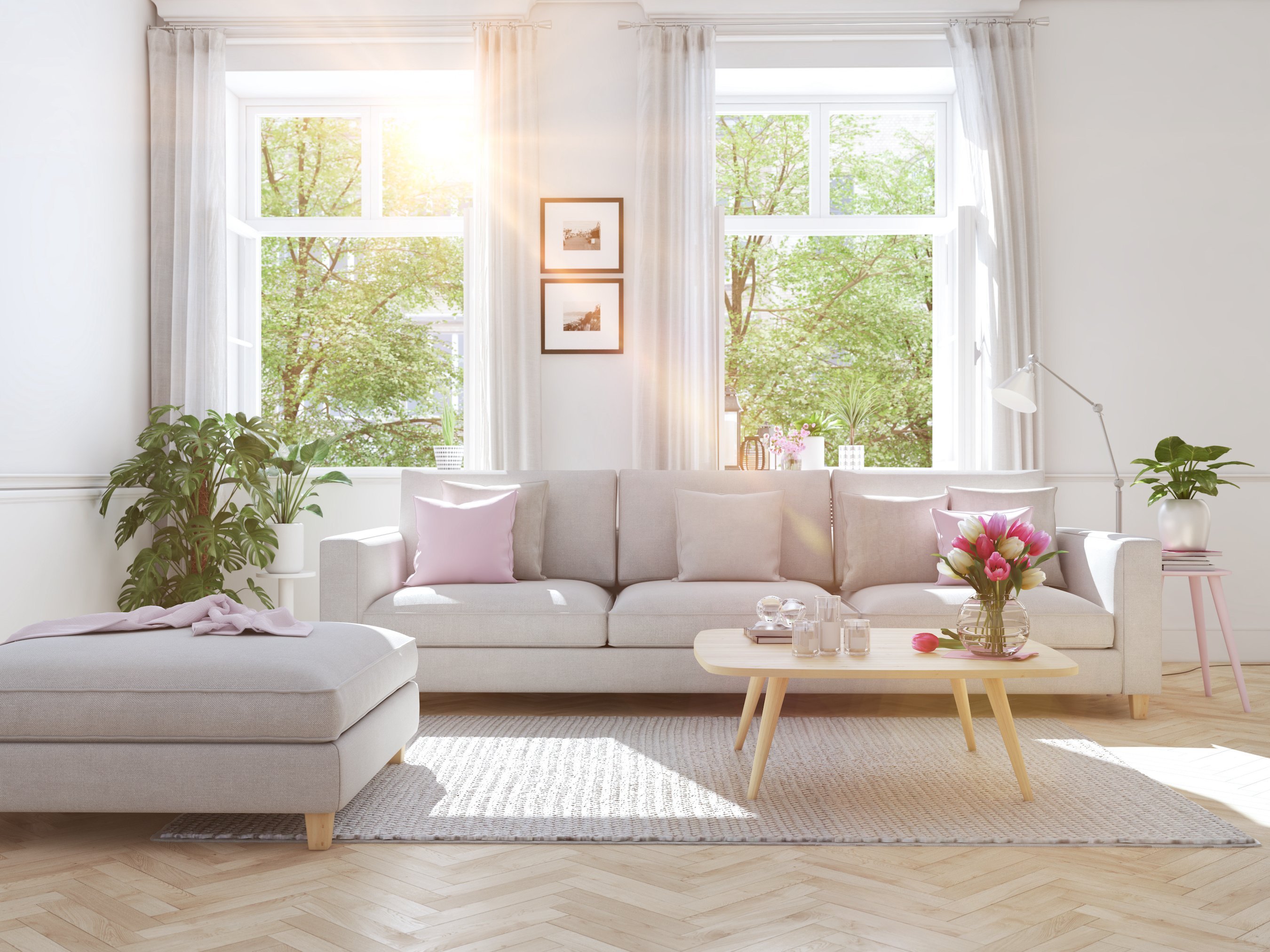 Top 5 Home Styling Mistakes Lancaster County, PA Residents Make
Your home is one of the most influential spaces in your life. Whether you've just moved into a new home, or decided to give your well-loved spaces a refresh, designing something beautiful is undeniably exciting and intimidating. Home should be an inviting oasis for everyone; not just you, but also ...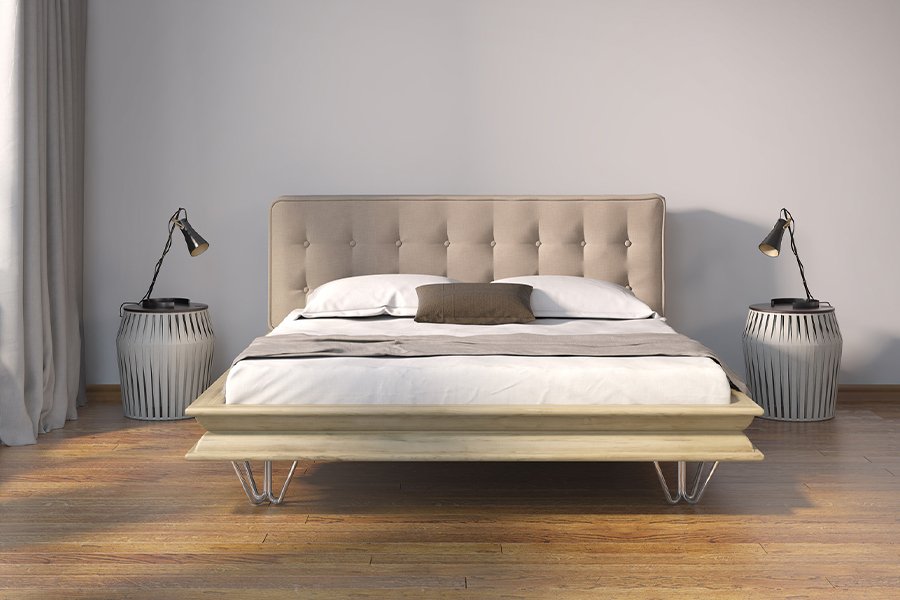 Do flooring colors matter in the bedroom?
When you start shopping for new floors for the bedroom, you'll have a checklist of the essential features. But could it be that colors matter as much as everything else? You might be surprised to find that specific colors could help give you a better night's sleep. Take time to find out why and how ...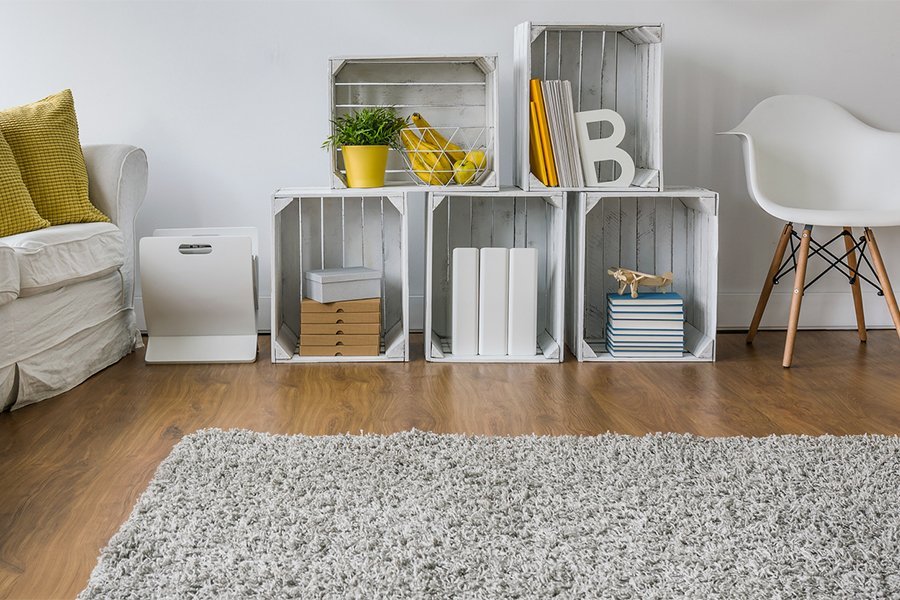 Where is the best place to buy an area rug?
Big box stores and other outlets often have plenty of rugs for sale, making it easy to stop in and purchase one without much invested time. However, purchasing area rugs from a dedicated flooring store is by far the best option, and we're going to tell you more about that right now. Read along with ...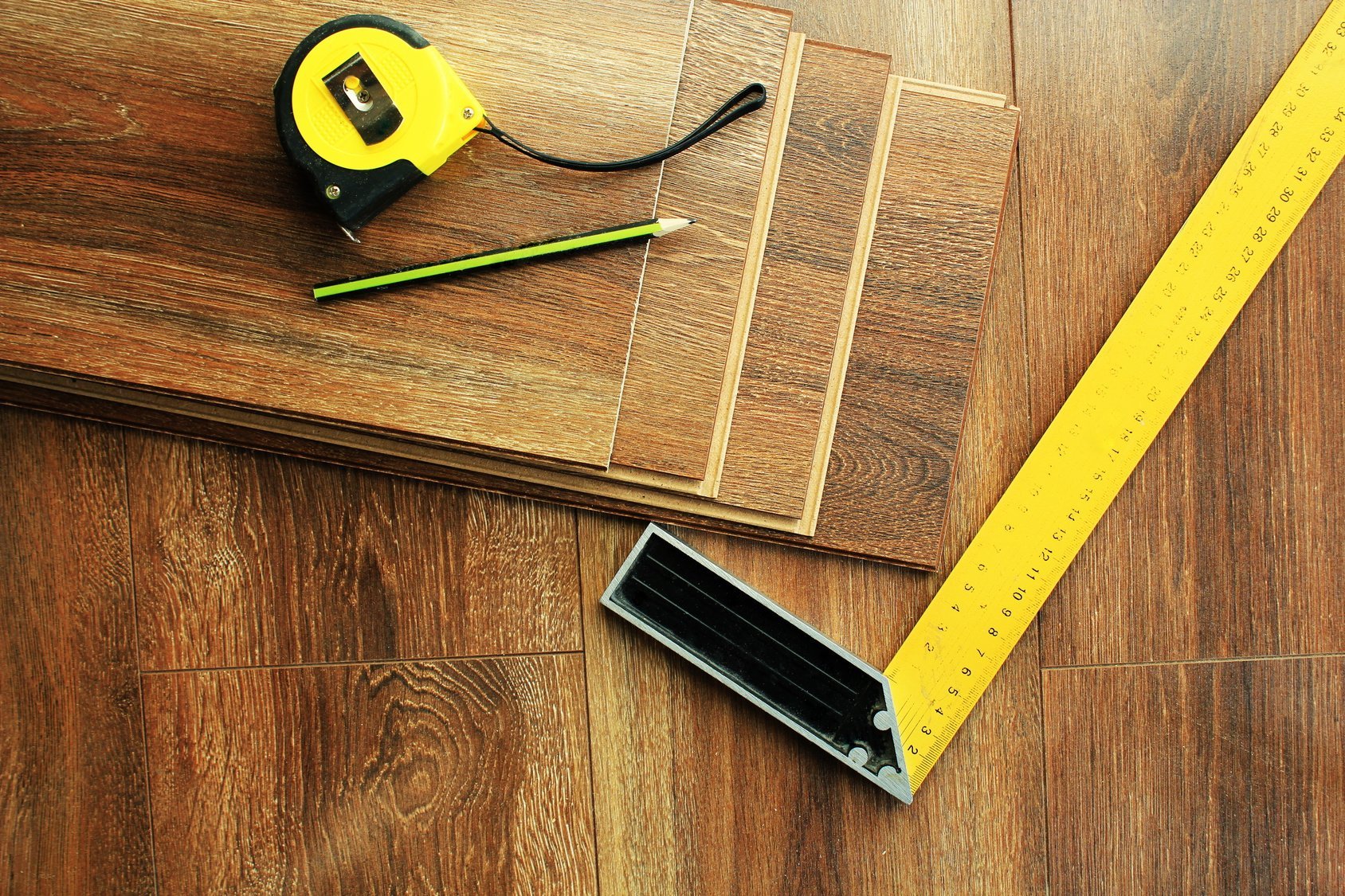 West Bradford Township, PA - quality flooring and installation services
Looking for flooring and flooring installation services in West Bradford Township, PA? Flor Haus is a flooring store that sells residential and commercial flooring. Whether you want to install carpet flooring, hardwood flooring, vinyl plank flooring, ceramic tile, or vinyl sheeting, we have your ...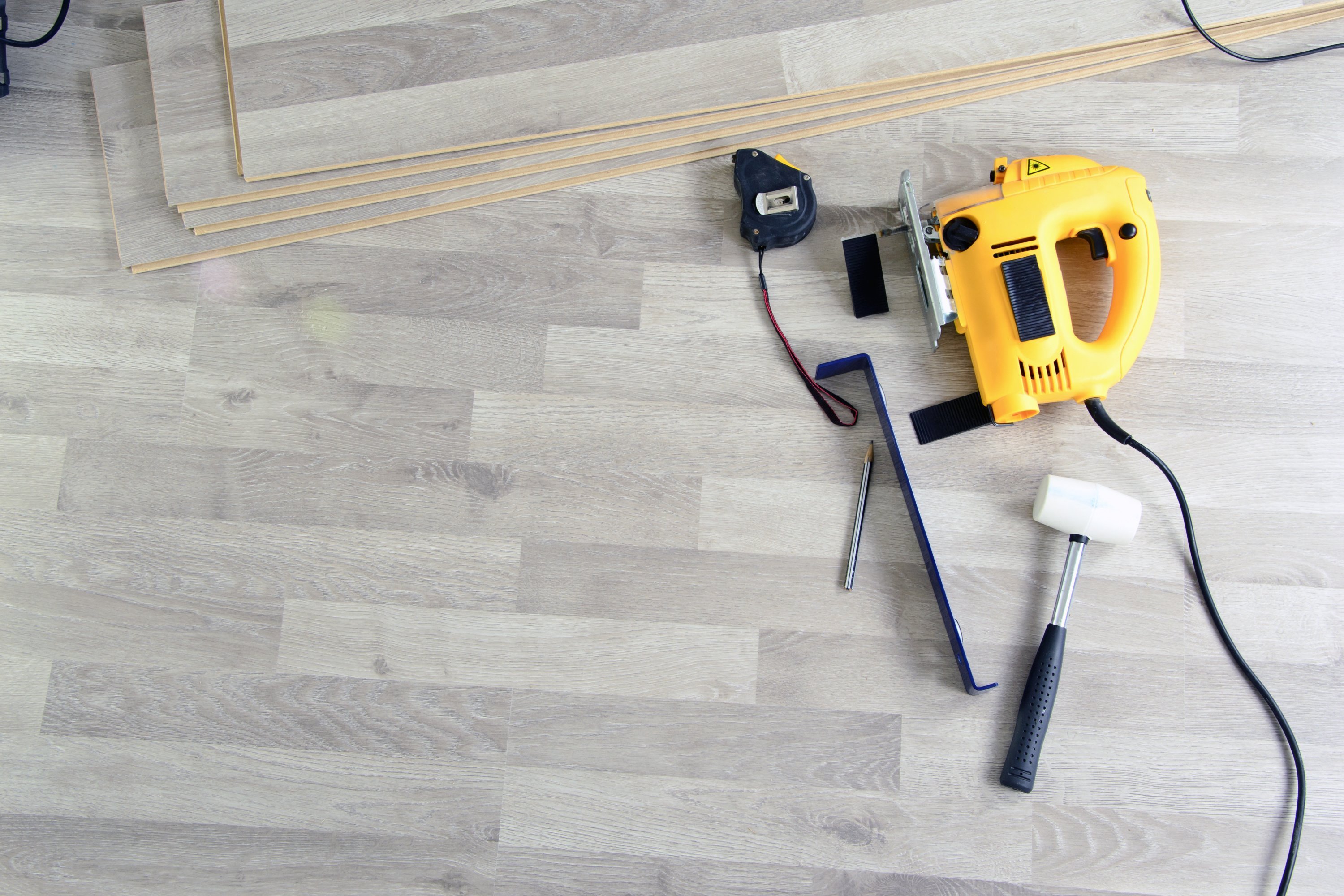 Quality flooring and installation services for West Chester, PA
If you live in West Chester, PA, and are looking for flooring for your home or business, we can help! At our store located about one hour west of West Chester in Leola, PA, you will find a large selection of vinyl plank flooring, hardwood flooring, ceramic tile, carpets, and more! We sell flooring ...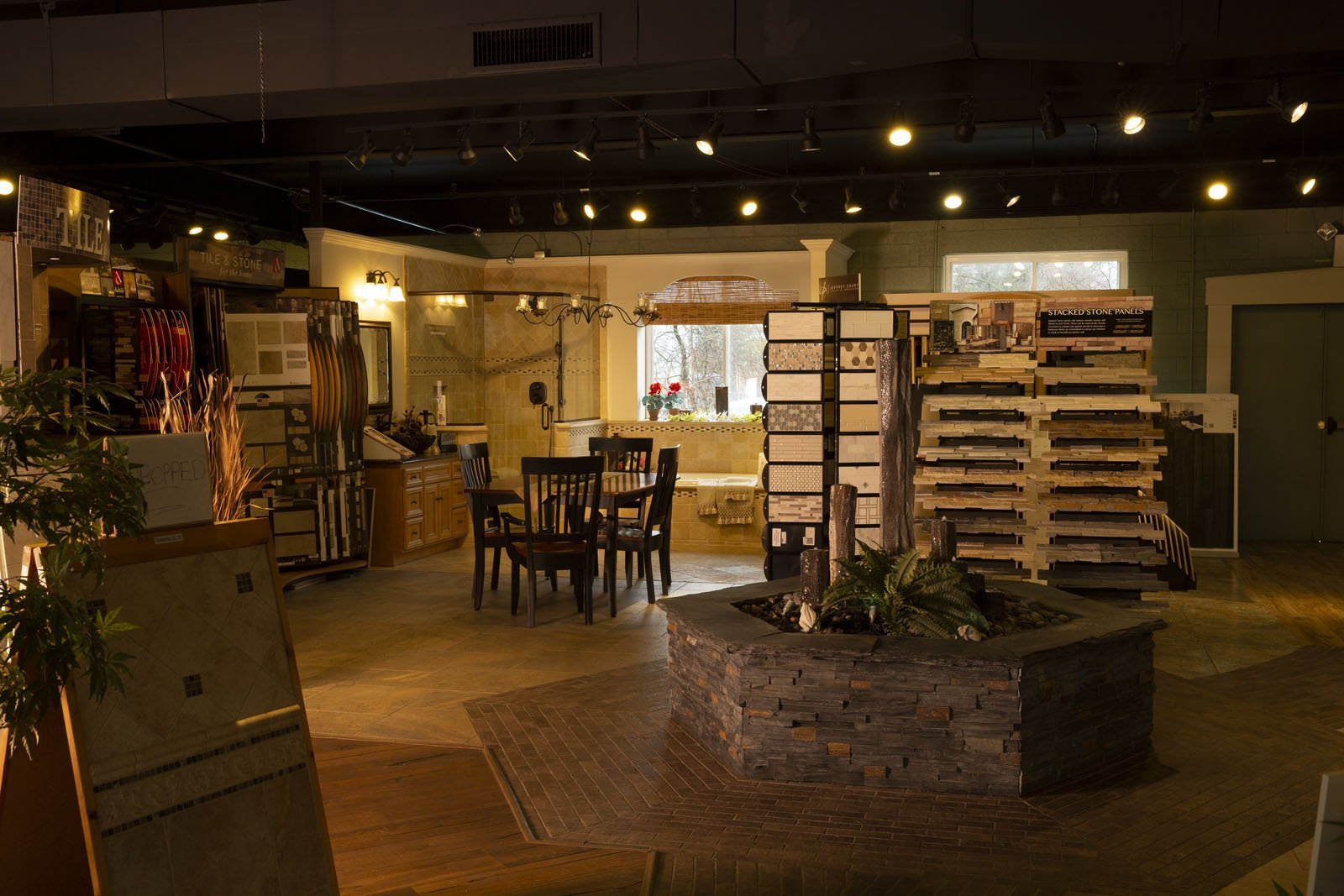 Flooring store and flooring installation services near Malvern, PA
If you are looking for flooring and flooring services in Malvern, PA, then you have come to the right place! We are a flooring store located about an hour west of Malvern, PA, in Leola, PA.  Flor Haus sells and installs carpet flooring, hardwood flooring, vinyl plank flooring, ceramic tile, or ...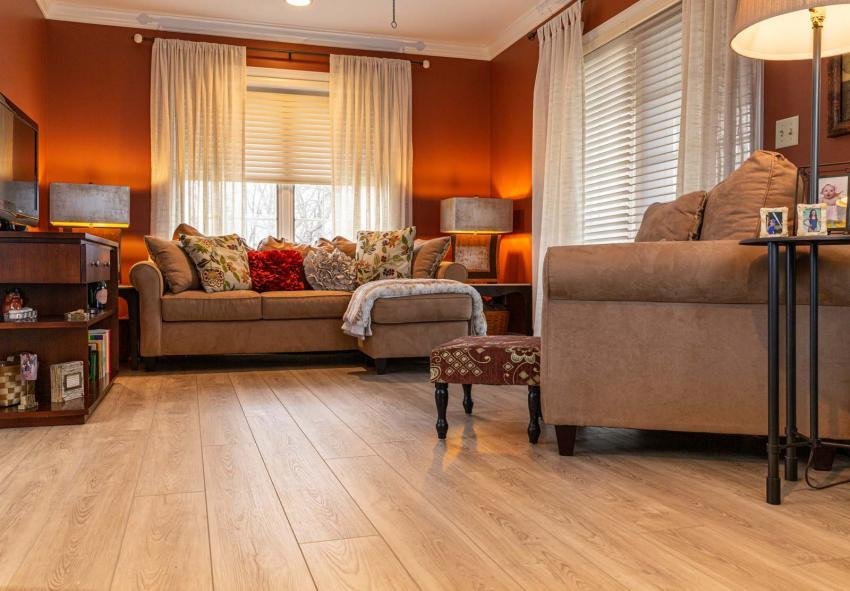 New vinyl plank tile flooring installation in Middletown, PA
Old. Soiled. And Smelly. That's how Shelley described her carpet. Having used Flor Haus for flooring installation needs previously, she was eager to get in touch with them again. When asked if it was hard to decide on the type of flooring she wanted, Shelley replied, "It's always overwhelming ...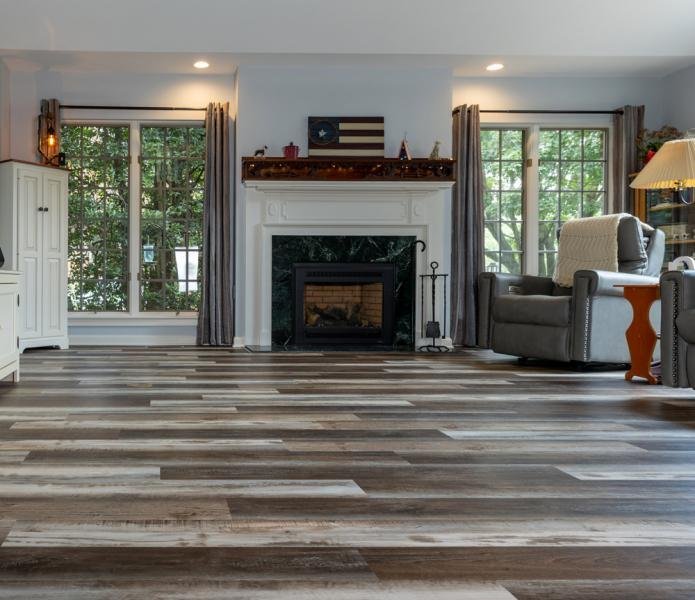 New vinyl plank flooring installation in Lancaster, PA
Jerry and his family were dreaming of a new house. Finally, they found one they loved and immediately decided on having new flooring installed before they moved into the place.It was a tough decision for them to decide which flooring company to use from their area. Bids were tight, and options were ...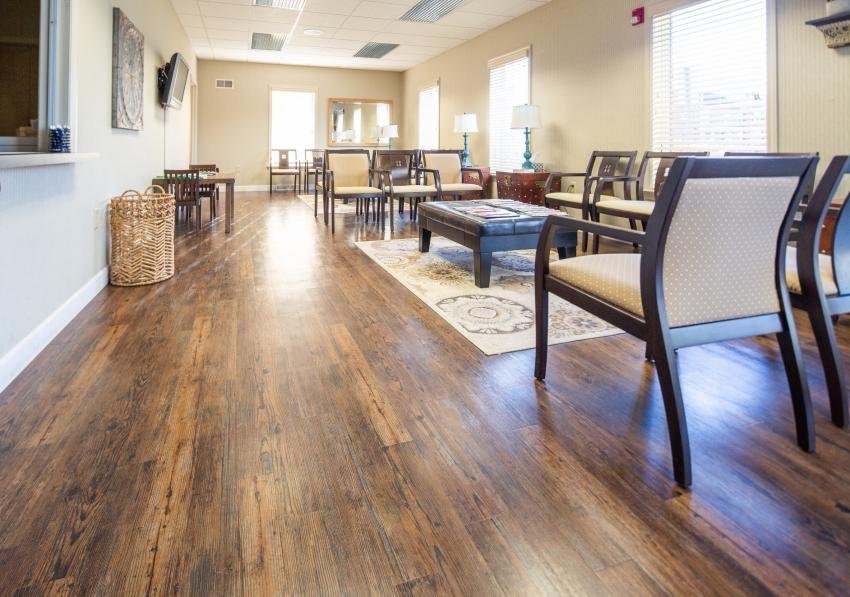 New office flooring at The Conestoga Oral and Maxillofacial Surgery
The Conestoga Oral And Maxillofacial Surgery locations in Lititz and Lancaster were in need of new flooring. Because the flooring would be located in high traffic areas, it was necessary for it  to be durable while still giving a professional look. While the Lancaster location was only getting new ...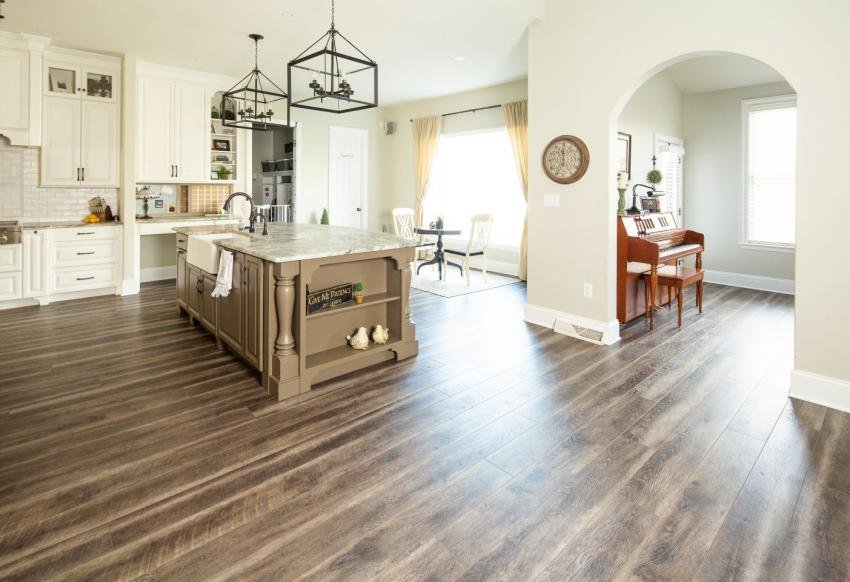 New luxury vinyl plank flooring in Lancaster
The Smith's* had hardwood flooring installed in their Lancaster home several years ago. While the family loved the warm aesthetic, it did not prove to be dog friendly. Having previously worked with Flor Haus, they came back looking for a more suitable replacement. We analyzed the situation and ...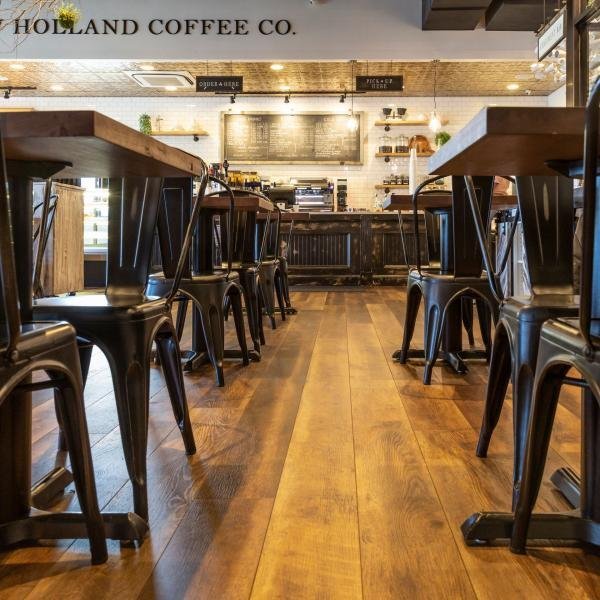 New laminate flooring for New Holland Coffee Shop
In the spring of 2018, New Holland Coffee came to Flor Haus looking for new flooring. The coffee shop had recently been purchased by Mark, the owner of B&E Roofing and Remodeling. For over 12 years Mark had partnered with Flor Haus on other projects. Naturally, Flor Haus seemed like the obvious ...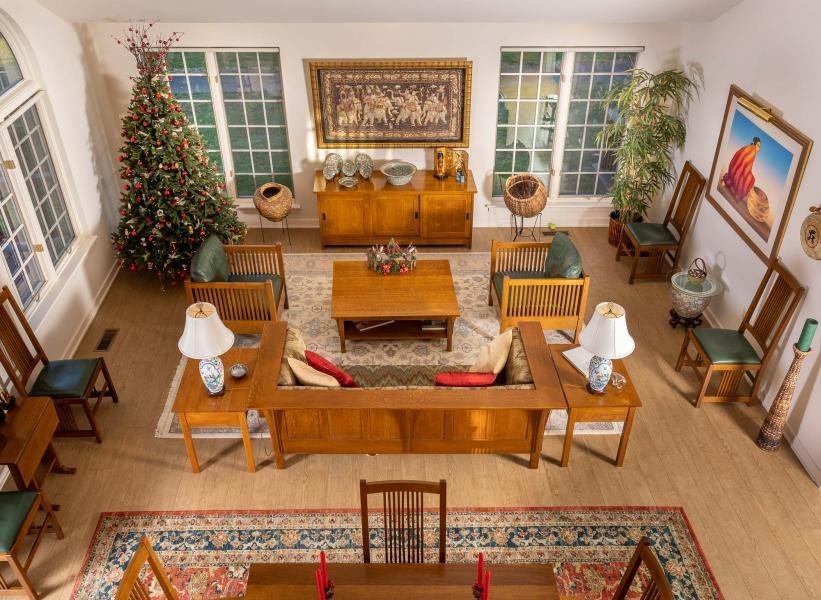 Main living area renovation with luxury vinyl flooring in Lancaster, PA
Nancy was devastated. She and her husband had hired a company to completely gut their kitchen and remodel, in Nancy's words, "the whole nine yards." The dream project turned into a nightmare when the flooring subcontractor installed the new flooring. She doesn't know what went wrong, but the newly ...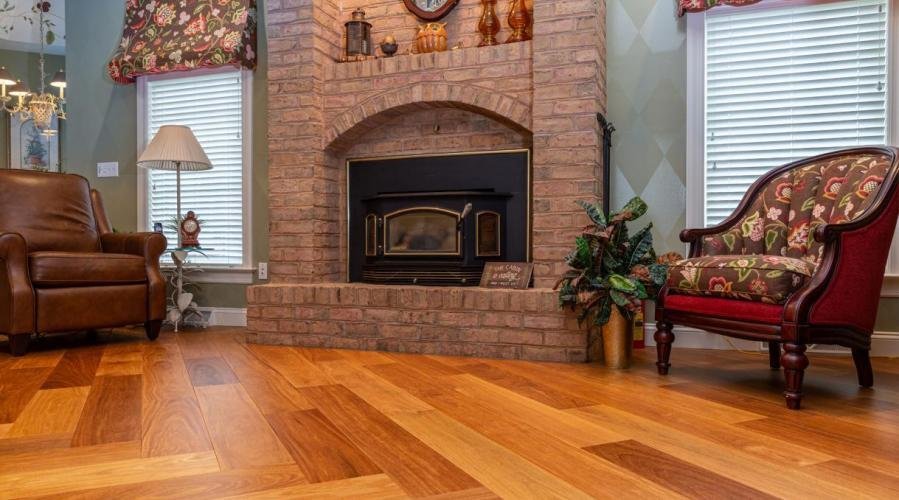 Hardwood flooring installation in Hummelstown, PA
New flooring. Donette Ames knew they needed it. In two crucial rooms of the house — the living room and the family room.  Every year, the carpet in both rooms looked more worn and less inviting. Finally, in November of 2020, Donette decided it was time to purchase new flooring. As she got serious ...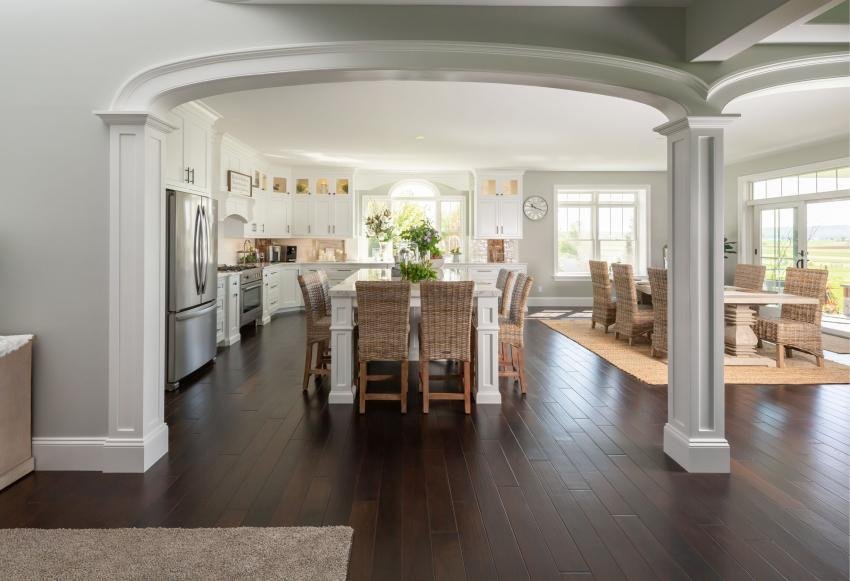 Flooring a new home in Gap, PA
Amos Beiler was shopping for flooring for his new house that was being built. He needed a variety of flooring for large sections of his home including his kitchen, mudroom, laundry, basement, and bedroom. Although Amos shopped several different flooring companies, he was most impressed with the ...