New Luxury Vinyl Plank Flooring in Lancaster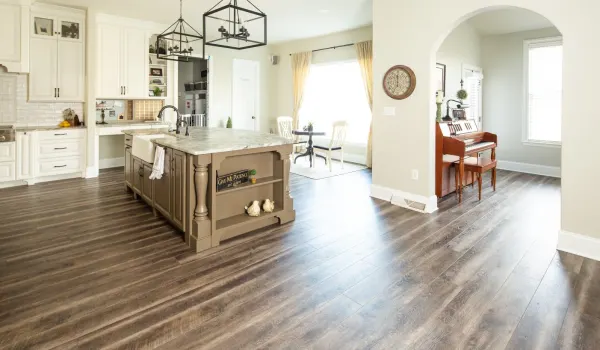 The Smith's had hardwood flooring installed in their Lancaster home several years ago. While the family loved the warm aesthetic, it did not prove to be dog friendly. Having previously worked with Flor Haus, they came back looking for a more suitable replacement. We analyzed the situation and recommended COREtec®'s luxury vinyl plank.

The Smith's were hesitant at first. Replace hardwood with vinyl? This vinyl planking is no normal vinyl flooring however. The LVP flooring is not only waterproof, but also more scratch-resistant - proving perfect for their lifestyle. COREtec® flooring is also warmer than hardwood, more comfortable to the feet, and more sound-absorbent due to its cork backing.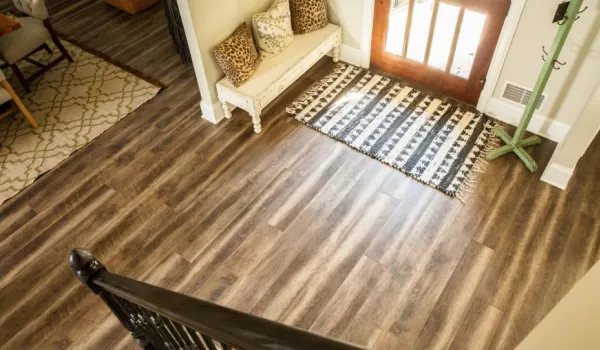 After reviewing the many color choices COREtec® offers, the Smith's chose a driftwood gray color that was a perfect compliment to their home's decor.

The customer was very pleased with the work: "Flor Haus had previously installed flooring at our other office. They were willing to install the flooring after hours, as they did before, to accommodate our busy business. The installers were efficient and did the job in a timely and professional manner. We enjoyed working with everyone at Flor Haus and would recommend them for any flooring needs."
Have questions? We're here to help.
Contact us today to get started on your project.
Request a free estimate
Keep me up to date with exclusive offers.
Success!
Thank you! We'll be in touch shortly.